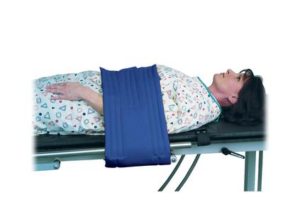 Patient fatigue can often result in procedure interruption. The Arm Support Strap is designed to reduce patient fatigue by immobilizing and supporting the arms at patient's side. This is especially important for procedures performed on narrow tables, like SPECT, CT or MRI.
The Arm Support Strap is a comfortable nylon with fastening straps that wrap around both the table and the patient. Its construction offers no attenuation to the image.
Wide enough to comfortably support the weight, the strap measures 12″ wide and comes in an easy to clean royal blue.
Reduces patient fatigue
Holds patients still during long procedures
Dimensions: 71″ l x 12″ w (180 x 30.4 cm)
056-786 Arm Support Strap